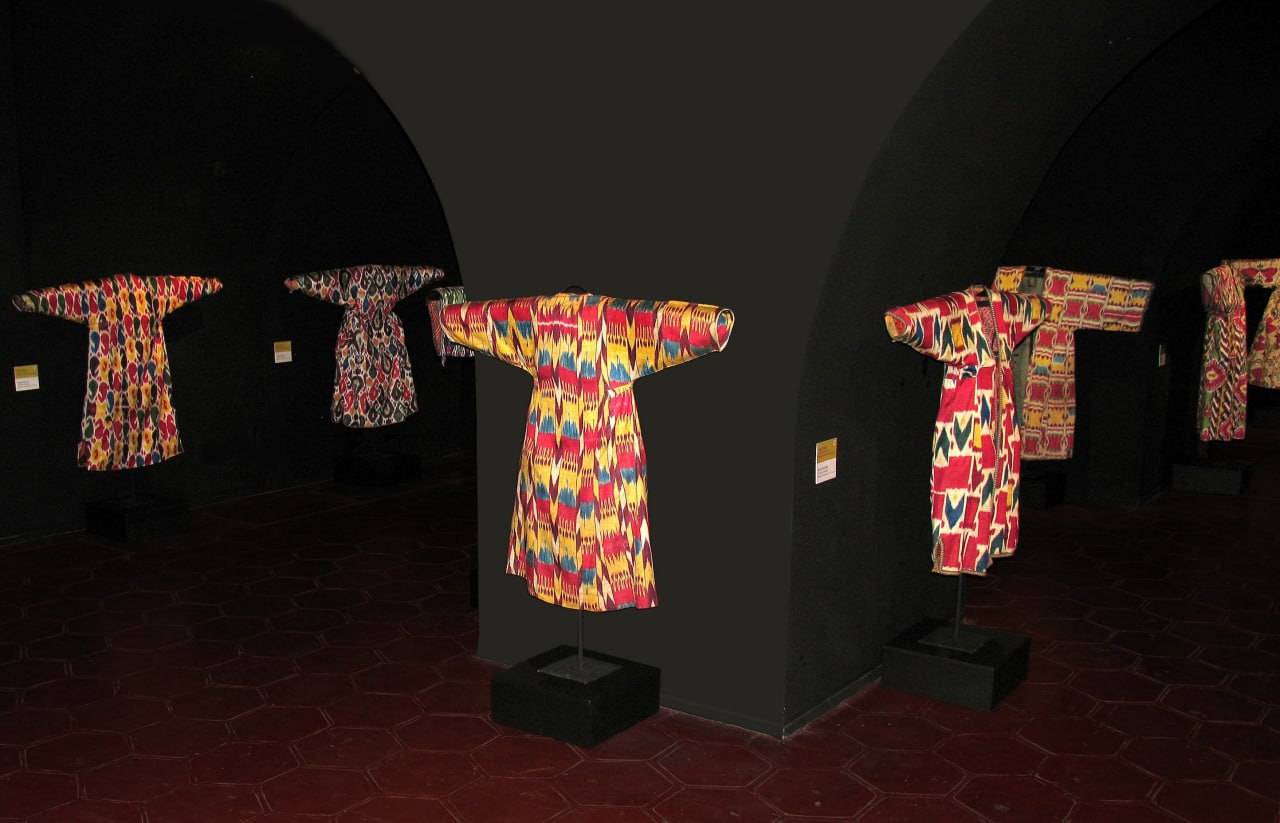 ERIELL sponsors a book about ikat
The richness of the Uzbek ikat will be reflected in a book dedicated to the collection assembled by Mehmet Cetinkaya (Turkey). The publication is being prepared by the World Society for the Study, Preservation and Promotion of the Cultural Heritage of Uzbekistan supported by ERIELL Group.
The well-known Turkish collector is the recipient of the Joseph W. McMullan Award for his contribution to the study of Islamic textiles and the author of the catalog "99 Ikat Chapans. The new edition will be a declaration of love for Uzbek abr textiles, the ikat.
His first acquaintance with ikat was in 1990 at a conference of oriental carpets in San Francisco. Two years later collector came to Uzbekistan where he was amazed with magnificence of ancient cities, their architecture. That was the beginning of his collection.
In 2007, the collection of Uzbek chapanes was presented at the exhibition "99 Ikat Chapans / The Mehmet Çetinkaya Collections", organized at the Museum of Turkish and Islamic Art in Istanbul.
"World-renowned experts and connoisseurs of textiles were captivated by the collection. None of them could hide their admiration for the great variety and richness of the art of Uzbek silk fabrics," recalls Mehmet Çetinkaya.
The new book will include about 100 samples of clothes made of abr textiles. They are now working on collecting material.
The book will be another important contribution to the World Society's project "Cultural Heritage of Uzbekistan in Collections of the World," of which ERIELL Group is the General Sponsor.
Since 2018, Bakhtiyor Fazilov, Chairman of the Board of Trustees of the World Society, has been elected Chairman of the Board of Trustees of the ERIELL Group. He was awarded the Avicennia International Prize in Paris in 2022 for his contribution to the promotion of research and cooperation in this area.